Transparency and Trust reactions: tackling an information void or just increasing the regulatory burden?
Reforming transparency of corporate ownership as a means to fight corruption and tax avoidance is still very much in the news.  Yet one month on from the Government's confirmation that it would push ahead with proposals to require public disclosure of who really owns and controls UK corporates (see my post dated 24 April), there is still no update on whether the Government will deliver change in this Parliament.  There were rumours that a bill would be proposed in the Queen's speech but the response document itself did not commit to that.
Those NGOs who have long campaigned for greater transparency were quick to welcome the April announcement.  Christian Aid promptly called on the Government to go further and "ensure that the UK's tax havens, the Overseas Territories and Crown Dependencies, follow its lead" and then turned its attention to listed companies, publishing a report entitled "FTSEcrecy".  The report criticises the lack of available information on FTSE100 subsidiaries, 90 per cent of which it reports are based in places defined as "secrecy jurisdictions" by the Financial Secrecy Index.  A UK public beneficial ownership register would not solve what Christian Aid describes as "a black hole at the heart of the FTSE100", since it relates to overseas subsidiaries.  The reports' publication does, however, keep the need for international action on the agenda.
In the business community at home, reaction has been mixed.  Both the Institute of Directors and Confederation of British Industry have supported the proposals.  Indeed many business people feel that the proposals should not be of concern to those who have nothing to hide, particularly given that so much information is already available.  However, others still have concerns about the impact on the UK's competitiveness and the regulatory burden, particularly for companies where the ownership structure is more complex.  In particular, the BVCA, the industry body and public policy advocate for the private equity industry, expressed concerns in its response to the original discussion paper that the proposals would have "unintended consequences and increase the burden on members" including by requiring disclosure of limited partners and investors in funds which were purely passive.
If a bill is proposed in June, then the Parliamentary draftsmen will be busy.  There were a number of important outstanding questions in the response statement on which views were invited and much will depend on the detail.  However, if the bill is not included in the Queen's speech, then attention is more likely to turn to progress in Europe on the fourth money laundering directive: as that is likely to dictate whether a new Government will in due course be required to implement a public register in any event.
For more information please contact: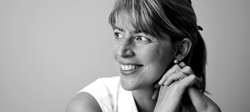 Legal Director, Corporate
+44 207 440 7433
kate.higgins@mishcon.com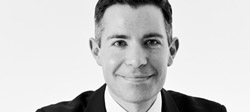 Professional Support Lawyer, Corporate
+44 207 406 6259
nicholas.mcveigh@mishcon.com