Transparency & trust in UK corporates: who really owns and controls them
Confirming plans for a register of companies' beneficial ownership and to increase accountability of directors, the Government this week published a response to its paper 'transparency and trust: enhancing the transparency of company ownership and increasing trust in UK business'. Vince Cable is reported to have said that "..for consumers, investors and the wider public to really trust a company they need to know who is really in charge.  This is why I'm making sure we take tough action tackling the darker side of capitalism and the smoke and mirrors which have existed for too long."  The plans are a result of substantial lobbying in the UK and internationally for greater transparency in relation to corporate structures and control in the interests of fighting crime and tackling tax evasion.  If implemented as proposed, the plans will not only result in a major shift in the ability of business owners to keep their investments confidential, through the implementation of a public register of ultimate ownership, but also address issues relating to the accountability of those acting as directors and those who seek to control them.  The Government has been lobbying proactively, notably in the context of the G8, G20 and the EU, for other countries to take what it describes as "equally ambitious action", but it is not yet clear how far other jurisdictions will follow suit.  We have been looking at the proposals in more detail and assessing the implications for UK corporates and their investors and managers.   Some commentators are concerned that by leading the way on this, UK business could be disadvantaged, particularly if we make the changes ahead of (or which go further than) other jurisdictions.  Other criticisms centre around privacy concerns for the many legitimate investors in UK business – are the Government going too far by requiring yet more information about individuals' interests to be made public?
We have commented further on the potential implications of the proposals in the links below.  But we are interested to know what you think.  If you are a business investor or family in business, do you structure your affairs to maintain a certain level of confidentiality in your arrangements, or are you happy to accept that the interests which you hold will be available in a public registry?  Please do let us know your views by leaving a response below.
For more information please contact: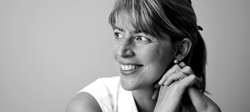 Legal Director, Corporate
+44 207 440 7433
kate.higgins@mishcon.com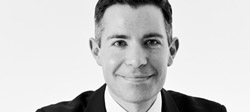 Professional Support Lawyer, Corporate
+44 207 406 6259
nicholas.mcveigh@mishcon.com